Travelling to come to RoadCraft?…
Local food and lodging…for the convenience of our guests that travel to learn with us!
We have been flooded with requests for training programs designed for our out of town customers. We listened! We will have at least two Skills Upgrading courses with Friday / Saturday / Sunday schedules for the 2015 season, and we have made arrangements for special RoadCraft rates at a local hotel. These special sessions have proven very popular, register early to ensure you get your spot!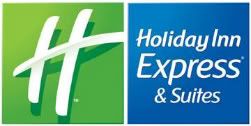 The Holiday Inn Express is conveniently located right where we conduct our skills courses and our classroom sessions are held right in the hotel premises. A perfect location, a breakfast buffet before class, and no long ride home after a day of skills practice.
 
For reservations call 604-241-1830 or email reservations@hieRichmond.com for your special RoadCraft Motorcycle Academy rate. To view the hotel features and benefits click on the logo or visit www.hieRichmond.com
The hotel and our training area are literally steps from: Richmond Ice Center, Watermania & Riverport Sports, Cineplex Movies and an IMAX Entertainment Complex, two pubs and several restaurants. Everything for a weekend stay is right there.
Historic Steveston Village is close by and there are plenty of other hotel, motel, bed & breakfast, shopping and restaurant choices just a short ride away. If you have questions about planning a trip to attend a RoadCraft course please drop us an email and we'll be happy to try and help.
Flying in to come to a RoadCraft training course? We can put you in touch with local motorcycle rental companies that would gladly rent you a motorcycle to use for our program and to get around town while you are here.